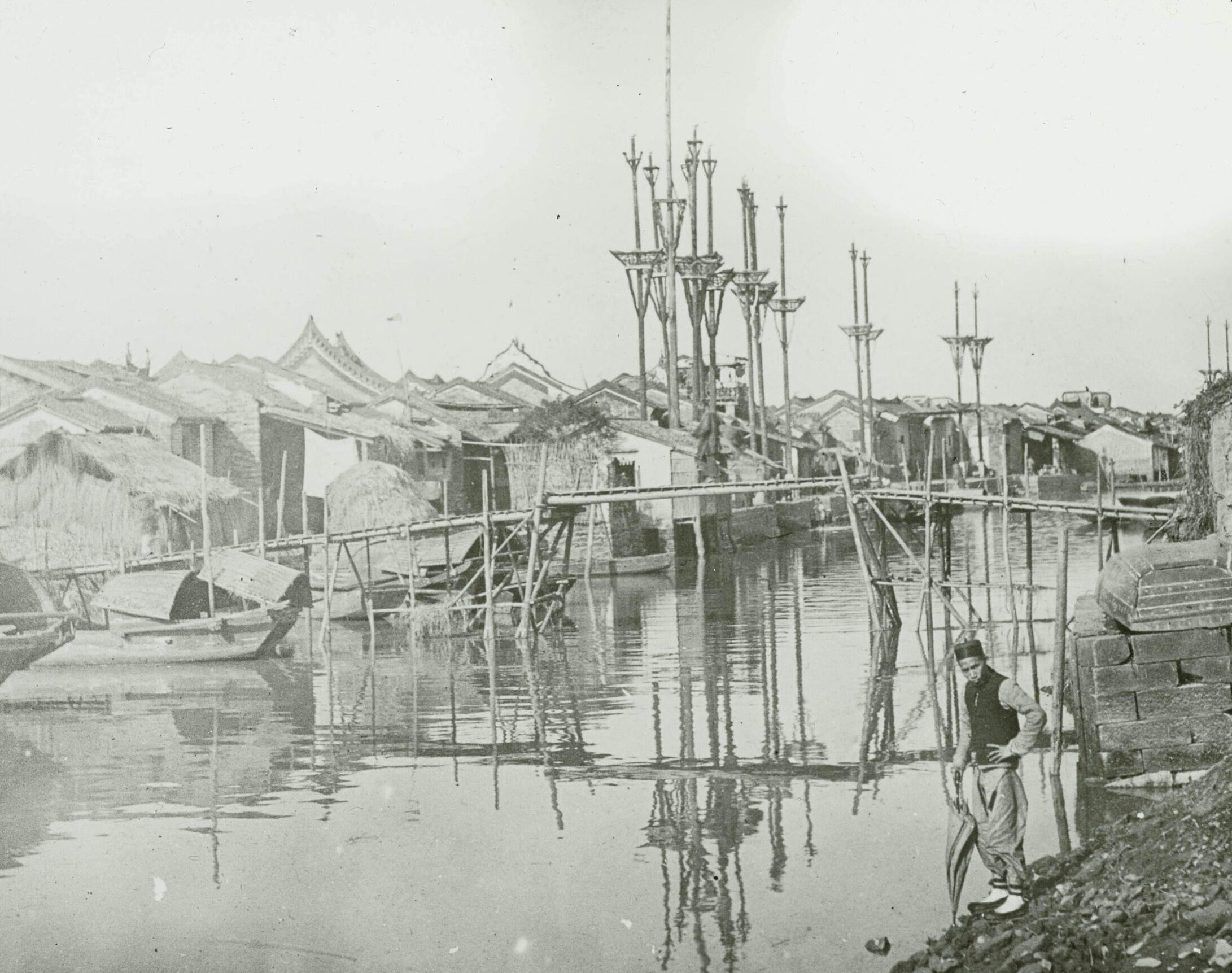 You can now find the inventory of the "Cambodia" collection online on our website
The mission in Cambodia (1659-)
Entrusted in the 17th century to the Foreign Missions of Paris, the mission of Cambodia was attached to the Apostolic Vicariate of Cochinchina (1679-1844) and then to the Apostolic Vicariate of Western Cochinchina (1844-1850). The mission became independent in 1850 with the creation of the Vicariate Apostolic of Cambodia.
In 1968, the vicariate was divided:
the Apostolic Vicariate of Phnom Penh and the Apostolic Prefecture of Kampong Cham remained under MEP jurisdiction;
the Apostolic Prefecture of Battambang was entrusted to a Cambodian priest, Bishop Paul Tep Im Sotha, but the MEP remained present in this district.
In 1975, all foreign missionaries were excluded from the country. The return of Bishop Ramousse to Cambodia in 1992 marked the beginning of the reconstruction of the Cambodian Church.
From 1850 to today, 158 MEP fathers have been assigned to the mission of Cambodia, which is 3.6% of the total number of MEP personnel since their origin.
To learn more about the mission, consult the Cambodia page which includes many resources on the country, maps and a list of the main works on the mission of Cambodia.
Inventory of the fonds (1865-2021)
Series 03C covers the archives of the Cambodian mission proper, from the creation of the apostolic vicariate in 1850. Its material size is 5 linear meters (29 boxes and 10 cartons). Only the documents resulting from exchanges between the missionaries and Paris and Rome are kept there. The funds of the mission itself (parishes, administration of the vicariate, establishments and institutions) remained in Cambodia.
The series includes several types of documents:
1965-1949: correspondence from bishops and missionaries mainly with the Seminary and the Procuratorates, reports from the mission (see 03C02/1)
1951-1976: exchanges between the missionaries of Cambodia and the General Secretariat (see 03C02/2)
1971-2012 : archives of the association Espace Cambodge. This fund is not communicable (see 03C04).
19th-20th centuries: some Khmer manuscripts and various linguistic works by Fr. Guesdon (10 boxes) (see 03C03).
20th-21st c.: articles on Cambodia and the mission (see 03C01)
Various archives of the mission (reports, etc.), without indication of provenance (see 03C02/03-06).