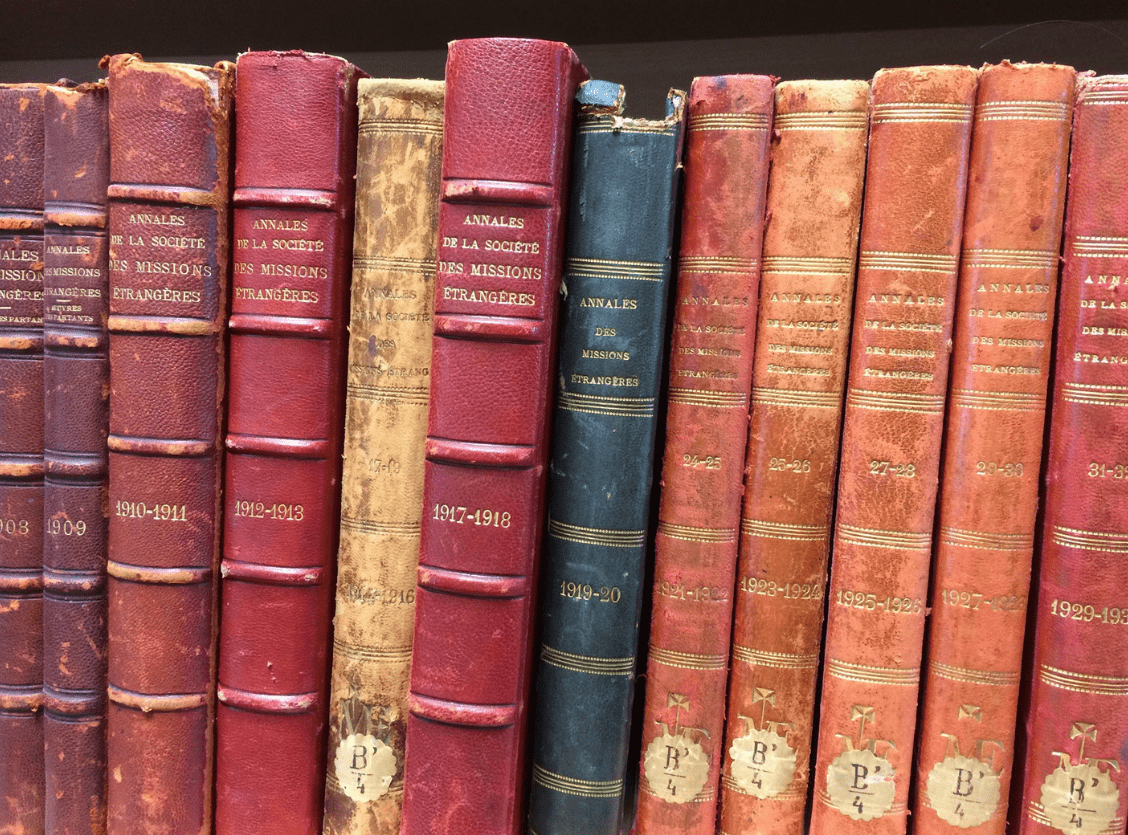 With its 800 linear metres of archives, the IRFA holds an extremely rich heritage available to researchers on the website https://irfa.paris
The Archives page of our new website is an important support for research and now offers you the possibility to find online the inventories of our archives. Subdivided into 8 sections leading to the different series of archives (series A – H), this page is freely accessible.
The inventories are fully online. All analytical tables have been digitised and are freely available on the website.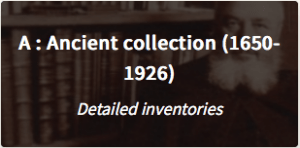 The inventories are currently being put online by our archivists. This work is progressive and continuous; we invite you to visit regularly the different archive series pages to be kept up to date with their online publication.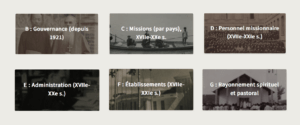 This exceptional series consists of approximately 125 manuscript documents in Asian languages, including a rich collection on "olles" (palm leaves).
The most valuable set consists of manuscripts in the Pali language. It has been catalogued in an extremely precise manner by the philologist Jacqueline Filliozat, member of the Ecole française d'Extrême-Orient: Catalogue descriptif des manuscrits du fonds pâli du Séminaire des Missions étrangères de Paris.
These 57 manuscripts, 53 of which are on olles and 4 on European paper, can be consulted in our reading room. Their inventory is online and can be consulted in the set H.