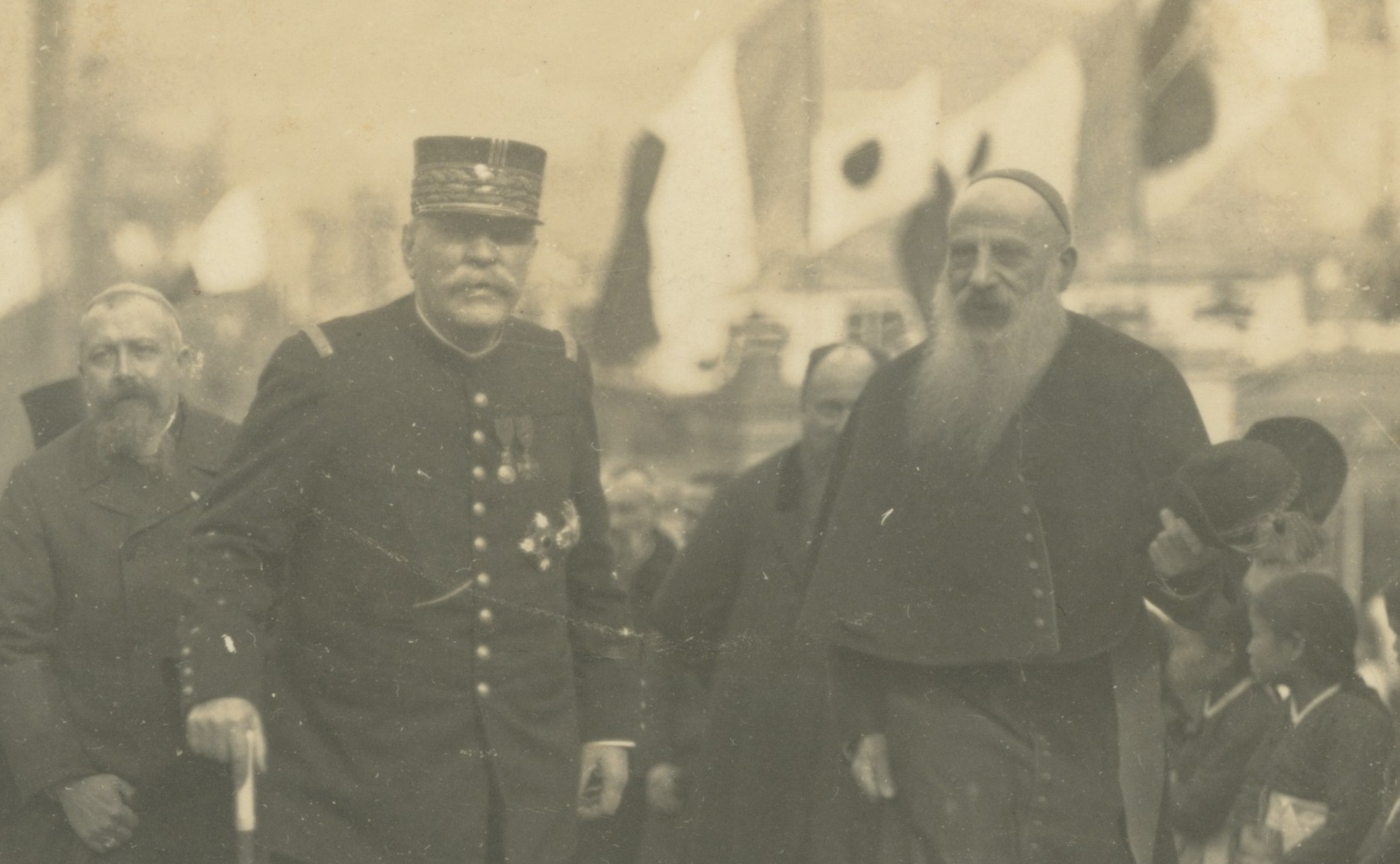 100 years ago, Marshal Joffre was welcomed in Seoul by MEP bishops
On 21 February 1922, Bishop Florian Demange's photo album commemorates Marshal Joseph Joffre's visit to Korea.
In Seoul, decorated with French and Korean flags, the "victor of the Marne" is welcomed by a French delegation made up of the consul Edme Gallois and two members of the MEP, Mgr Gustave Mutel (1854-1933), vicar apostolic of Seoul, and his coadjutor, Mgr Emile Devred (1877-1926), accompanied by their clergy.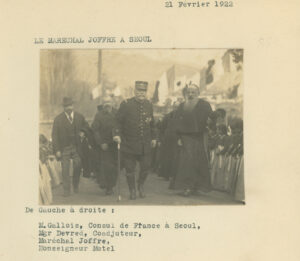 On the same page, a commentary relates Joffre's visit to Daegu:

This Korean episode was part of the grand tour of the Far East conducted from November 1920 to March 1921 by Marshal Joffre, himself a former colonial officer in Indochina, to thank the countries that had fought alongside France in the Great War.
From Singapore to Tokyo, several stages of this trip provided an opportunity to meet missionaries, Joffre being linked to the Society by the friendship of his former comrade in arms, Paul Lecornu (1856-1922), who had become an MEP priest and parish priest in Hanoi. In Korea, Joffre's brief stay took place under the careful control of the Japanese occupiers, who escorted the Marshal to the Yalou River, where he crossed the Chinese border two days after his passage to Seoul.