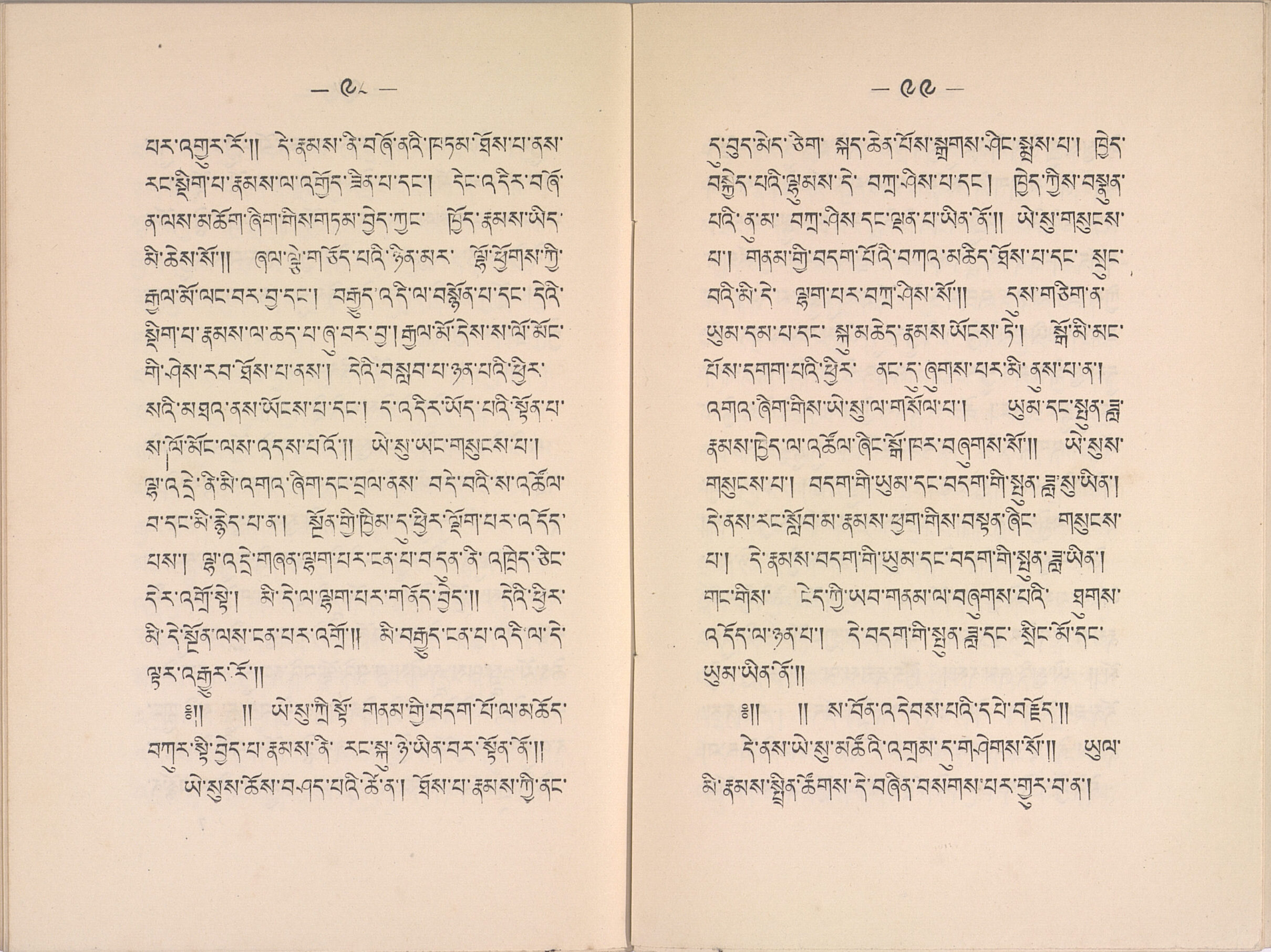 The IRFA's Tibetan collection :
Cataloguing of Tibetan works printed by the MEP in Hong Kong and Sichuan
The IRFA has a large collection of books published by the Paris Foreign Missions (MEP) in Asian languages, the majority of which come from the Nazareth printing house in Hong Kong.
Founded in 1884, this printing house provides the books necessary for the formation of priests and the prayer of Christians in their vernacular language. Its rate of publication progressed rapidly and forced the missionaries to change buildings several times: in 1953, 70,000 matrices covering twenty-eight languages and dialects were used to publish a collection of dictionaries in a dozen different languages. The closure of the printing house in 1954 led to the dispersal of its archives and equipment: the MEP's Asian library nevertheless preserves certain publishing catalogues which make it possible to appreciate the wealth and diversity of the works published.
Fr. Desgodins, pioneer of Tibetology:
From the 1870s, it was an MEP missionary, Fr. Auguste Desgodins (1826-1913), who became the most important French tibetologist of his time. After arriving in the Tibetan marches in 1860, he sent numerous letters to the Société de Géographie de Paris, which published them in its Bulletins and awarded him the Logerot prize in 1880 and the Dupleix medal in 1890.
He was responsible for publishing the various works collected after the death of Fr. Renou, the founder of the independent mission in Tibet. With only a lithographic press at his disposal, he had to rewrite everything by hand: he then went to the Nazareth printing house to print the Tibetan-Latin-French dictionary that several of the mission fathers had composed, in a collaborative effort. He became in turn a foundryman, a typesetter and a corrector. His publishing work continued on his return to Sichuan in 1903, as the mission subsequently set up a printing house in Tatsienlu/Kangding.
The work presented here is the Life of Our Lord Jesus Christ according to the Gospels, published in 1896, which makes it the fourth volume of the sixteen that will be published by Fr. Desgodins during his stay in Hong Kong.
October 2022: cataloguing of the IRFA's Tibetan printed collection:
Thanks to the voluntary service of Mr. Rémi Chaix, a specialist in Eastern Tibet, the 34 titles of our Tibetan collection printed by the MEP in Hong Kong and in Tatsienlu/Kangding are now catalogued online and available for consultation.