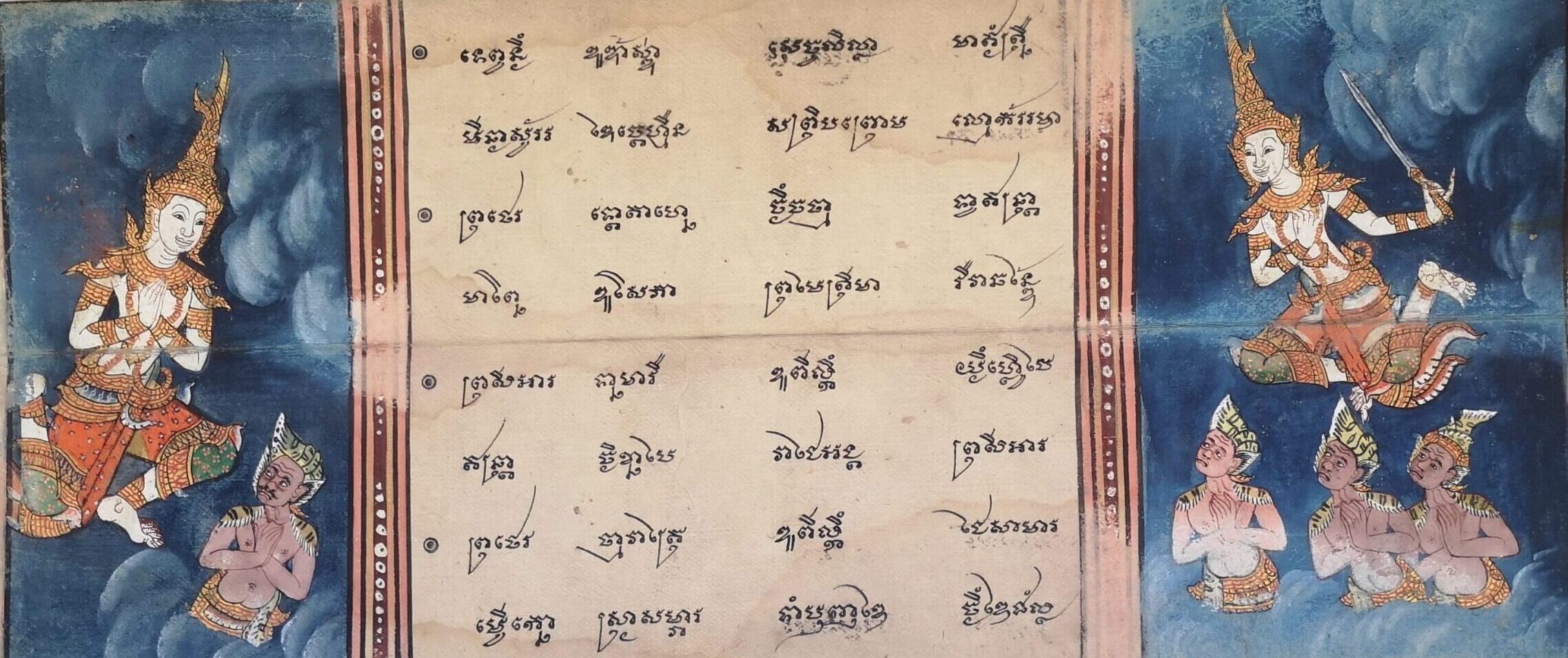 Discover this exceptional Thai manuscript, probably dating from the first half of the 19th century
Made of a relatively rigid paper support, enclosed between two wooden supports, folded in an accordion (or "folding screen", as it is known), it is made up of 41 folios written in Thai characters in black ink and richly decorated.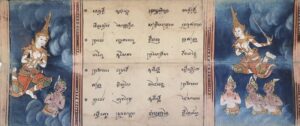 These colourful illuminations bring to life episodes from the legendary life of Phra Malai, a monk who acquired supernatural powers that allowed him to travel to the heavens and the underworld, where the damned urged him to go and ask their living relatives to acquire merit on their behalf. This account was often read during funeral ceremonies.
Folio 24 shows Phra Malai's arrival in hell: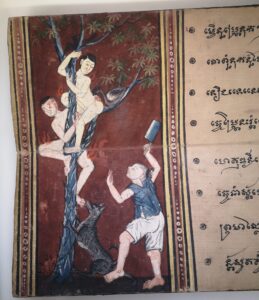 On the left, two damned lovers have joined each other on the prickly branches of a small kapok tree and are being chastised simultaneously by flames at their feet, by the assaults of a vulture and a dog, and by an executioner with a cleaver.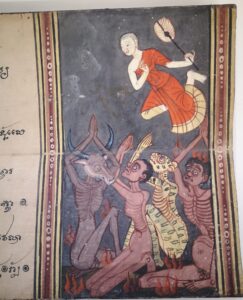 On the right, Phra Marai descends into hell with his fan, where four emaciated damned address him in supplication.
This manuscript was probably brought back from Thailand by a missionary, perhaps Mgr Pallegoix (1805-1862), Vicar Apostolic of Siam, who is also the donor, along with the Seminary of the Rue du Bac, of 8 Siamese manuscripts now kept at the Bibliothèque nationale de France. Mgr Pallegoix was also the co-author of the first catalogue of Siamese manuscripts in the then "Imperial" Library of France, in 1858.
Sources:
IRFA, archives, Asian manuscripts, ME THAI 1 (2)
Jacqueline Filliozat, Catalogue descriptif des manuscrits du fonds pâli du Séminaire des Missions étrangères de Paris