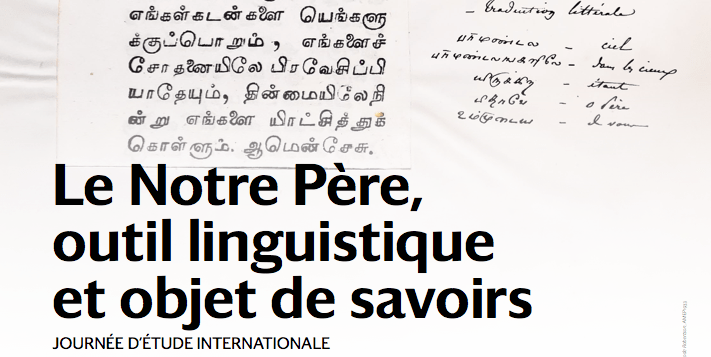 On Friday 20 May 2022, the Université Paris Cité will host a study day devoted to the "Our Father, linguistic tool and object of knowledge".
The participants in this international study day aim to focus on the Our Father, approached in its textual and material dimensions, both as a linguistic tool and as an object of knowledge.
The Our Father is one of the first extracts from the Scriptures through which translators, missionaries and natives, confront the problems of translating Christian doctrine into various languages. It is therefore a privileged linguistic tool for missionaries.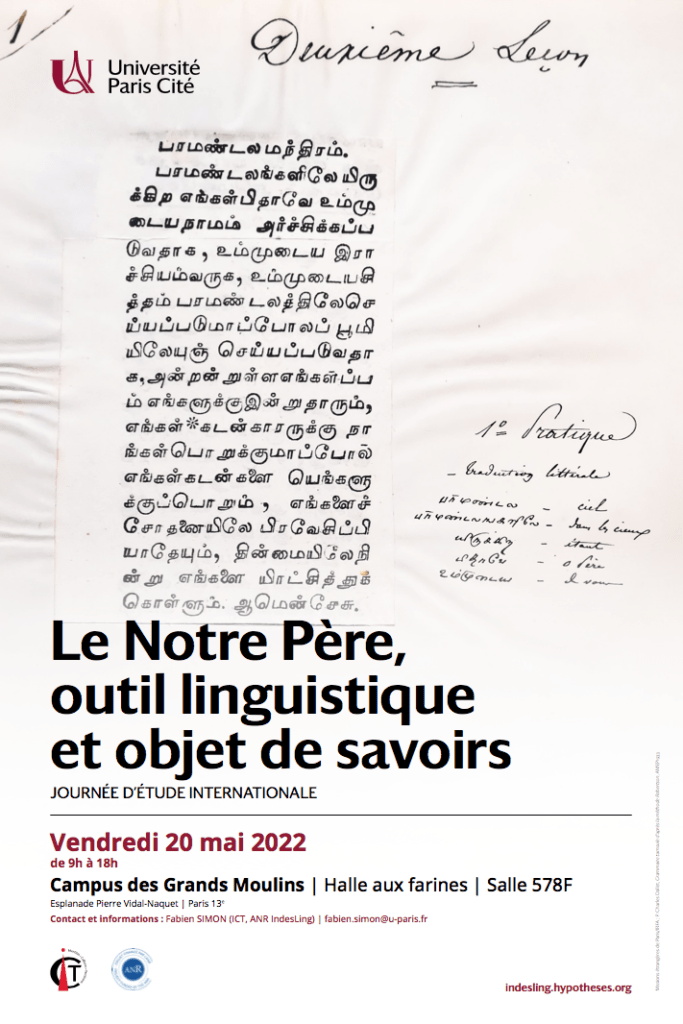 This event is an opportunity to highlight a document from the IRFA's collections: the Tamil grammar written by Fr Charles Dallet.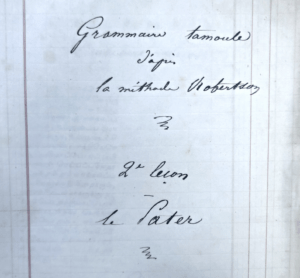 Sent to Mysore in 1853, Charles Dallet was appointed Vicar Apostolic of Bangalore four years later. During his years of mission, he wrote a number of works, including a grammar of the Tamil language according to the Robertson method. In his handwritten notes for the preface of his book, he expresses his desire to construct a grammar whose examples would be the seven principal prayers of the Christian life:
"There is one text which every missionary must know, which it is impossible for him to forget during his ministry: the 7 prayers and the little catechism."

Charles Dallet, Tamil Grammar after the Robertson Method. Lesson 2: The Pater, AMEP 1933
Fr. Charlet Dallet, Tamil Grammar after the Robertson Method
More information on the event: click here.