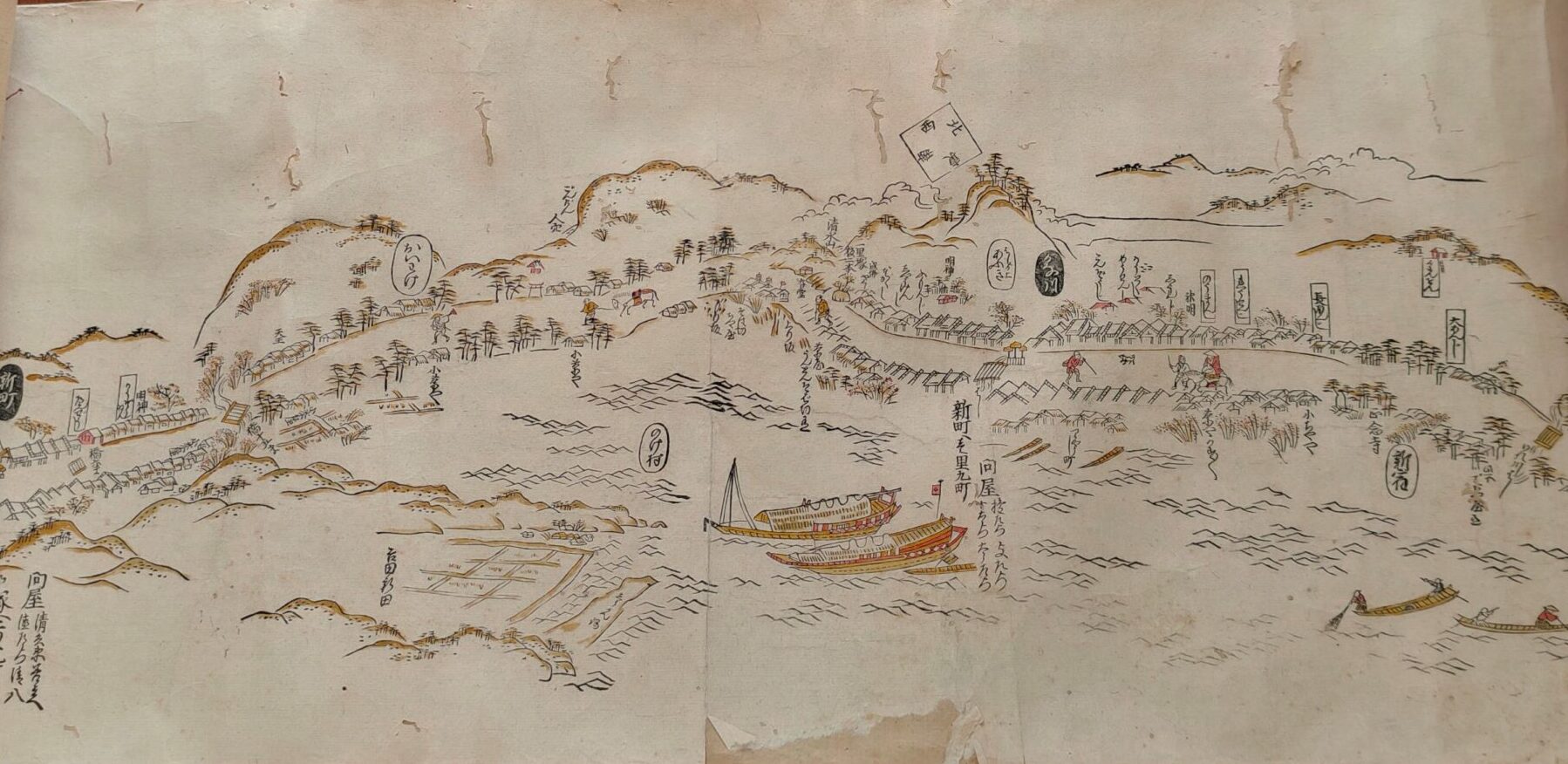 The "Eastern Sea Road", or Tōkaidō 東海道 (from the Japanese Tō, the East, and kaidō, route), is one of the five major historical roads forming the Gokaidô, which linked Edo to Kyoto from the 17th century. They reflect the will of the Tokugawa shogunate, in place from 1603, to develop a road system that would contribute to the construction of a Japanese political space, Kyoto being the residence of the emperor and Edo (future Tokyo) the capital of the shogun.
The Tōkaidō was the first road to be completed, in 1624: it includes 53 relays or shukuba (宿場) and many notable natural sites, making it a prime source of inspiration for Japanese artists, including Katsushika Hokusai (1760-1849) and Utagawa Hiroshige (1797-1858). The Gokaidô was often depicted using woodcuts, as this technique allows many prints to be made from the same plate and therefore facilitates the wide distribution of these tourist routes, which are full of details and annotations intended to simplify the traveller's journey.
In the IRFA's map library we have several copies of Tōkaidō prints, in two forms: scrolls, some of which are coloured, and accordion volumes (orihon), in the most traditional presentation. Both are prints from the original plate by Hishikawa Moronobu, known as Kichibe (1618-1694), the first great master of ukyo-e, an artistic movement focused on the representation of ephemeral beauty and change, which democratised the use of xylography.