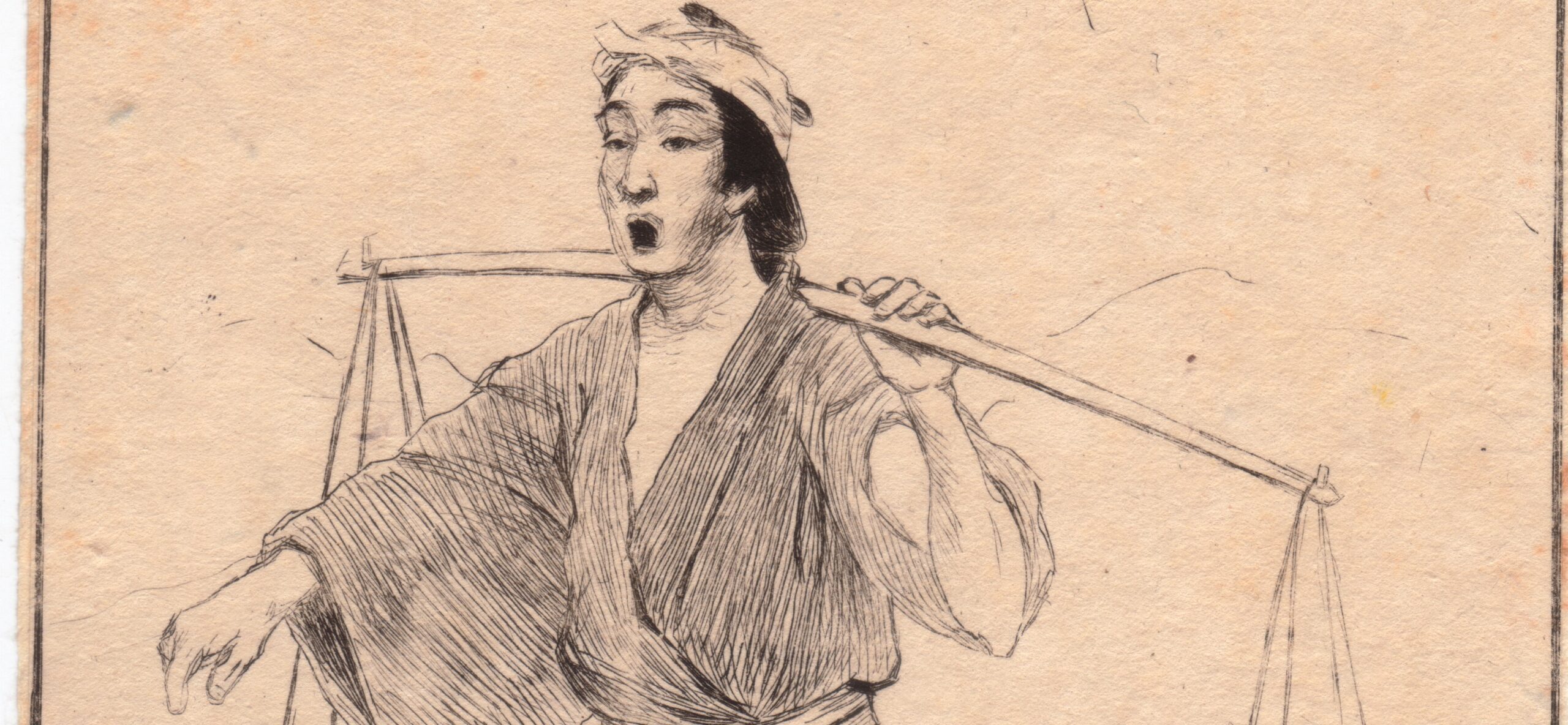 The IRFA team has made a new discovery in the iconographic collections dedicated to Japan: four etchings signed by Bigot, a French artist who became a Japanist at the end of the 19th century.
Bigot was trained in Paris at the time of the rise of "Japonism" in the graphic arts. Following the opening of Japan to foreign trade, the 1870s saw the arrival in France of numerous Japanese art objects, in particular the "Manga" (or sketchbooks) of Hokusai, who had died in Tokyo twenty years earlier. French artists copied Hokusai's expressive life scenes and the treatment of fauna and flora in the manner of Japanese prints.
In 1882, Bigot moved to Tokyo with the deliberate intention of living not in foreign enclaves but among the city's small population. In 1886, he drew from this experience a series entitled Japanese Sketches, featuring characters with individualized features in the daily life of the early Meiji era.
Bigot used a typically Western technique, "eau-forte" (a way of engraving metal by penetrating it with acid), which he printed in black and white, in contrast to the colorful Japanese woodcuts.
[IRFA, iconothèque, Bt Japon 1]