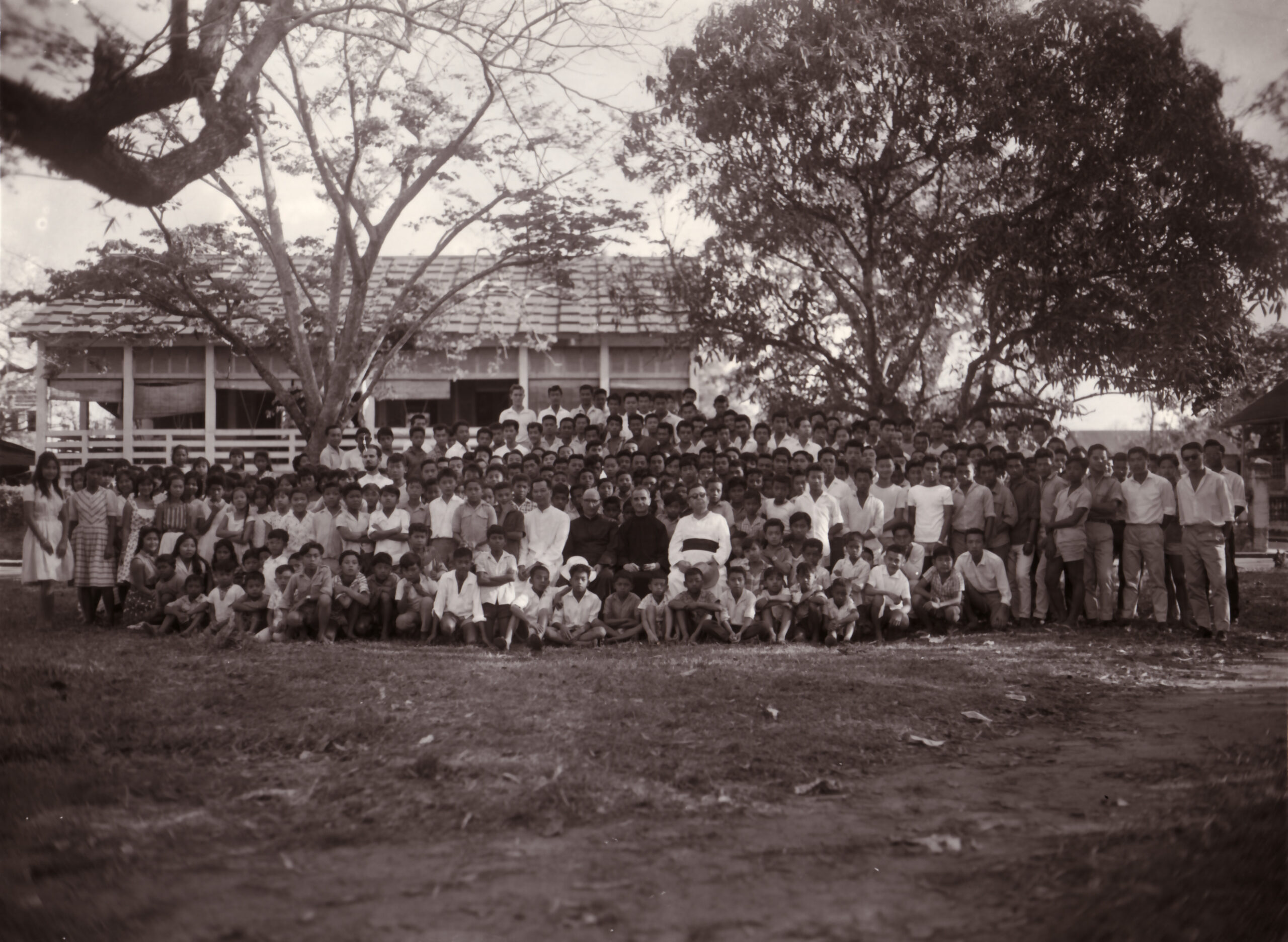 On 17 August 1953, the Chinese Catholic Centre was created for the instruction and evangelisation of the Chinese communities present on the island of Madagascar
In 1953, the Chinese community in Madagascar had 20,000 members, descendants of the coolies, Chinese agricultural workers who had been called to work on the Antananarivo-Toamasina railway at the end of the 19th century.
It was in this context that, at the request of the bishops of Madagascar, a team of missionaries was sent to deal especially with the education and evangelisation of the Chinese scattered throughout the island.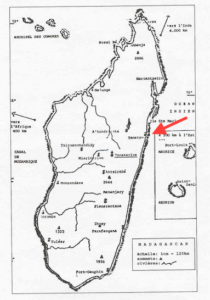 On August 17, the Chinese Catholic Centre (C.C.C.) was created in Tamatave, a city where the majority of the Chinese came to study. Henri Cotto, originally a missionary in China, took over the direction of the Centre, in collaboration with several other missionaries from China: Frs. Barreau, Querry, Elhorga, Blusson and Bardet. Matthieu Hui, a Chinese priest, eight lay teachers and two catechists.
The aim is to establish a school and a catechumenate, and then to send one or two itinerant fathers across the island to make contact with the scattered Chinese communities. By a decree published in the Journal Officiel de Madagascar on 7 May 1955, the C.C.C. was officially recognised as an association with a dual purpose: cultural and religious for the Chinese and the Chinese mestizos of Madagascar.
In 1963, the C.C.C. is a school complex composed of four buildings of 60 m and 50 m long. It is the largest school in the region and the one with the best exam success rate on the island.
In 1966, the Centre opened its doors to Malagasy, Creole and French students, with a total of 424 students. The missionaries noted the success of the instruction and evangelisation:
"During the past year, 35 young people or adults were baptized; about a hundred were instructed to be admitted to Communion or Confirmation; we count 45 catechumens. Through catechism classes and preaching, we strive to give them the formation that will enable them to remain in the faith and to spread it around them. Little by little, they think and react as Christians: in particular, religious marriage becomes for them the true marriage; and in the same way for funerals, our Christians would be astonished if we abstained from the church ceremony. (AMEP, 1966 report of the MEP in Madagascar)
In 1972, as a consequence of the change of government imposing the "Malagachisation", Fr. Cotto transformed the C.C.C. college into a Franco-Chinese high school dependent on the University of Aix-Marseille. The adoption of Malagasy as the language of instruction, to the detriment of the French language, which was considered foreign, reflected this Malagasyisation. At the same time, new generations of young Chinese are joining the C.C.C.